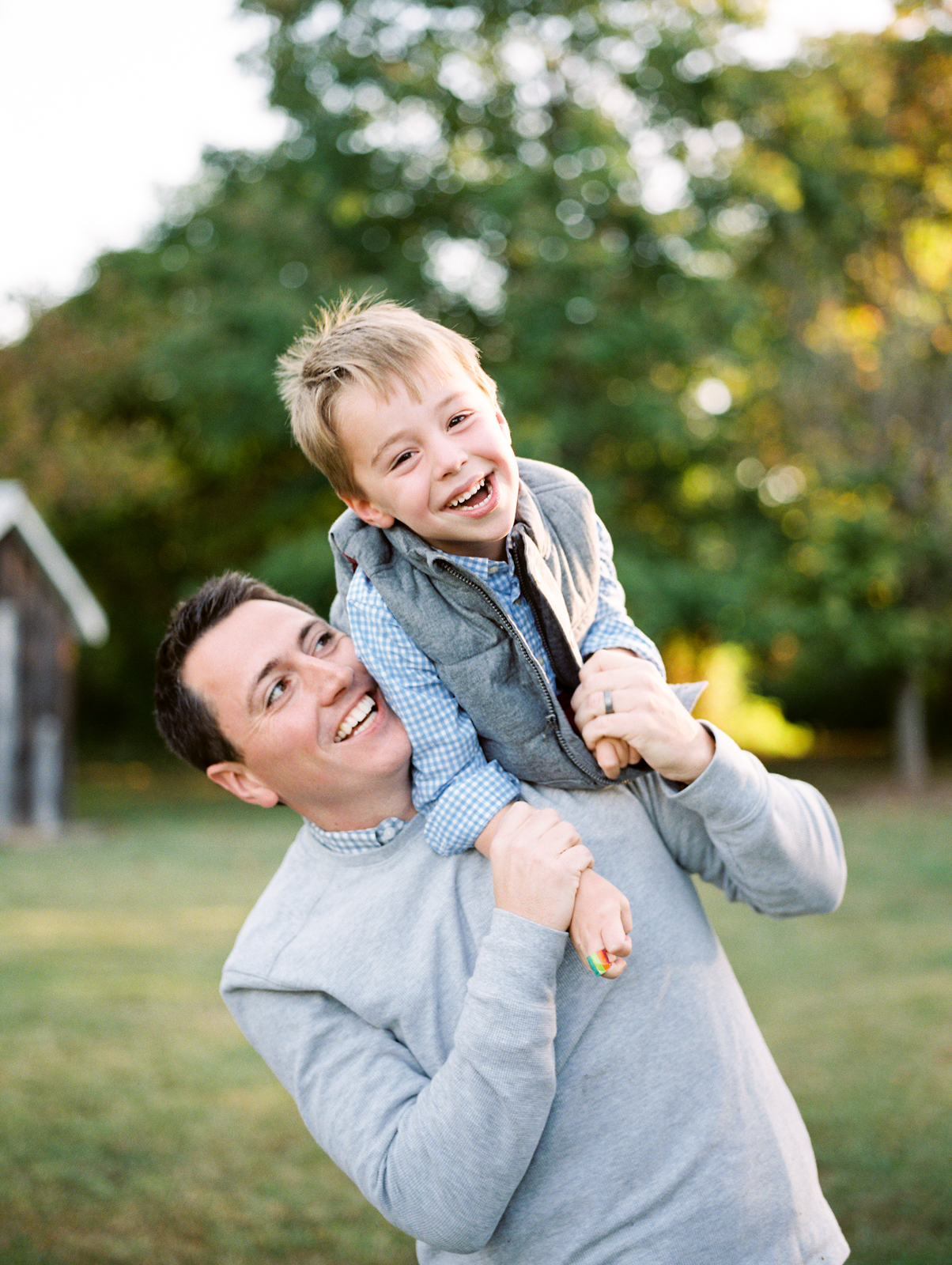 You've booked a family session with your photographer. Now you start to stress.
What do we wear?
What if my kids cry the whole time?
What if I spend all this money and I hate the photos?
Stop. There's no need to stress!
After photographing families for over 8 years, I've learned a thing or two about how to get the most out of a session. Here are a few things you'll want to take into consideration before showing up for your session-
TIME
Work with your photographer when choosing the session time. Your photographer will know what time of day will have the best light (usually earlier in the morning or late evening). Lighting will make ALL the difference in your photos. Make sure you're on time for your session as it tends to be towards sunset and you can lose light FAST (read: the later you show up, the less photos you'll receive).
LOCATION
Your photographer will most likely have a list of their favorite locations and will know what time of day is best to shoot at those locations. Talk to your them about what kind of look you're wanting. Together you can decide on the best option for your session.
NO FIGHTING
I can't tell you how many times families show up to sessions clearly upset with each other. Everyone feels awkward and stiff. Trying to get yourself AND your kids ready, your husband complaining about having to get his photo taken, running late to the session. Photos are stressful. I get it. But being upset with each other is going to show in the photos. Give yourself plenty of time to get ready. Try not to stress. Think of it as a fun family outing.
LET KIDS BE KIDS
Don't stress over your how your kids are acting. Allow them be crazy! Let their personalities shine! Have fun with them. Trying to force your kid to sit down and smile is just going to cause meltdowns. If you choose a good photographer, someone who has been doing this a while, they will know how to interact with the kids to get the photos that you will love.
COMMUNICATE
Talk with your photographer about the look and feeling you want to convey in your photos, and ideas you may have running around in your head. Share some example photos. Let them know if there are any specific images you have in your mind. Make sure to let them know if there are any specific images you're wanting captured.
TRUST
Put your trust in the photographer you've chosen to capture your family. Let them know you chose them because of their unique eye and the way they capture families. Putting your trust in them will help ignite their creativity and give you some beautiful, one of a kind images.
Following these tips and finding a photographer you love will create MAGIC.
Am I the photographer for you? Interested in booking a session? Email me at hello@amyrauphotography.com for more information!